Free pillow automatically added to cart (1 per mattress)

Pay in 3, 6, or 12-month interest-free instalments

From only RM102 a month with 12-month instalment
Free 3-Day Delivery

120 Night Trial

15 Year Warranty
Meet Origin - the mattress Malaysia loves, with over 100,000+ sold!
Ranked #1 on Trusted Malaysia
Over 100+ 5-Star Ratings on Google Reviews
CloudCool™ Memory Foam + Natural Latex + Pocket Springs (patent pending)
Zero Motion Isolation Technology
10-Inch Thickness

Recommended by Leading Sleep Experts
Proudly Made in Malaysia, For Malaysians
Regular price
RM3,187.50
Sale price
RM1,275.00
Unit price
per
Sale
Sold out
Our Sleep Specialists are here for you.
Start a live chat, call us or email us


Best Value Mattress in Malaysia
Origin

Joey

Sonno

No. of Layers

6

1

3

Foam

✔️ (Memory)

✔️ (Regular)

✔️ (Regular)

Springs

✔️

❌

❌

Latex

✔️

❌

✔️

Trial

120 nights

99 nights

100 nights

Warranty

15 years

10 years

10 years

Delivery & Returns

Free

Free

Free

Price (Queen)

RM1,839

1,000+ reviews

RM2,095

RM2,499
View full details
Specifications
Sizes

Single: 91 x 190 x 25.4 CM (25KG)
Super Single: 107 x 190 x 25.4 CM (29KG)
Queen: 152 x 190 x 25.4 CM (41KG)
King: 183 x 190 x 25.4 CM (50KG)
Super King: 200 x 200 x 25.4 CM (53KG)
IKEA Queen: 150 x 200 x 25.4 CM (43KG)
IKEA King: 180 x 200 x 25.4 CM (52KG)
Materials

Luxurious Tencel™ Pillow-top

CloudCool™ Memory Foam

Natural Latex

Pocket Springs
Quality Marks & Certificates

CertiPUR-US® certified
CeriOEKO-TEX® certified

These certifications assure that our products are tested in independent labs, are free of harmful substances and are safe for all (including babies & toddlers).
15-Year Warranty & 120-Night Trial

15 Year Warranty

Origin Mattresses are made with high-quality materials and with utmost care. We are confident that the mattresses can last, which is why we promise all customers a 15-year long warranty period.

120 Night Trial

We believe that it takes time to adjust to a new mattress, so that's why we offer 120 nights (4 months) to give Origin Mattress a try. If you find it unsuitable, just email us at enquiry@originmattress.com.my for a full refund (no questions asked).
Free Delivery

We provide free delivery throughout West Malaysia within 3 business days.
Most Well-Known Mattress Brand in Malaysia

Malaysiakini

Top Mattress Brand

Trusted Malaysia

Best Hybrid Mattress in Malaysia 2022

TechRakyat

Top Mattress Brand in Malaysia

TallyPress
Guaranteed Delivery in 3 Days or Money Back
We're the first Malaysian company to ever do this – receive your order in 8 days or get RM50 on us!
Experience the Origin Difference
Free Delivery Nationwide

Risk-Free Trial from Home

Free & Easy Returns

Zero Motion Transfer

15 Year Warranty
As recommended by
The only six-layer mattress in Malaysia and consists of cooling gel memory foam, pocket springs and natural latex.

The best choice for those looking to get the most value for their money while having a high-quality mattress.

One of Malaysia's top online mattress and furniture brands.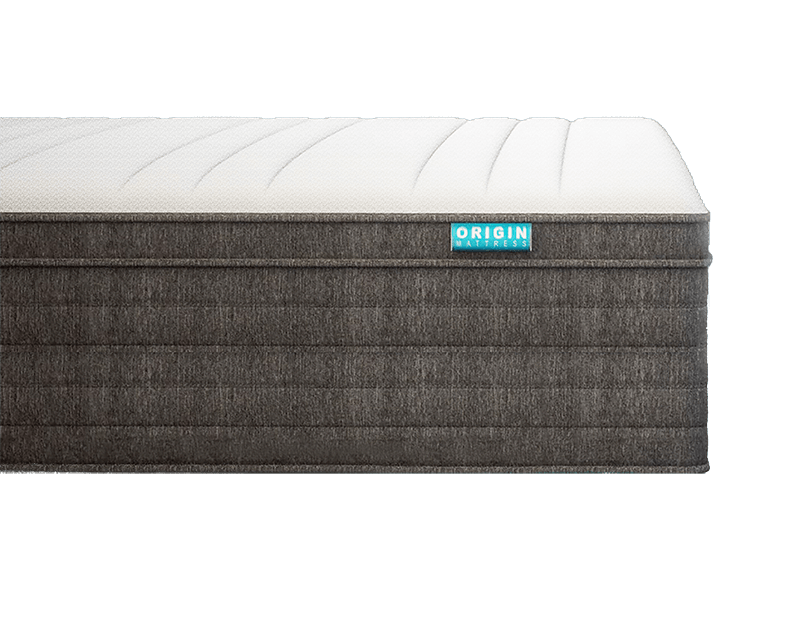 One of a Kind
With over 100+ in-house product tests before making it to market, it's the kind of mattress you can't find anywhere else. Our signature CloudCool™ Memory Foam provides cooling plush comfort & deep-pressure relief.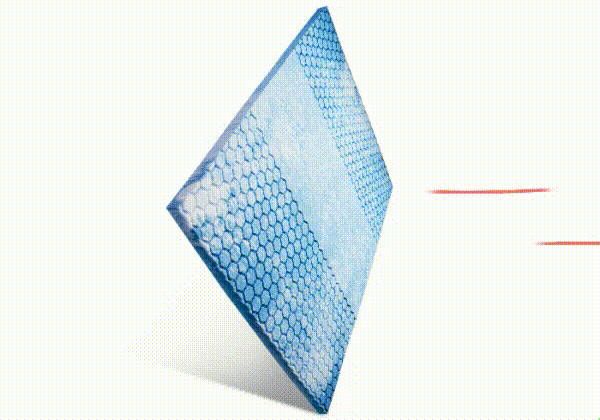 Keep Cool All Night
Breathable memory foam infused with cooling gel dissipates any heat that flows through, so you'll never have to worry about waking up in a sweat – even without the aircon.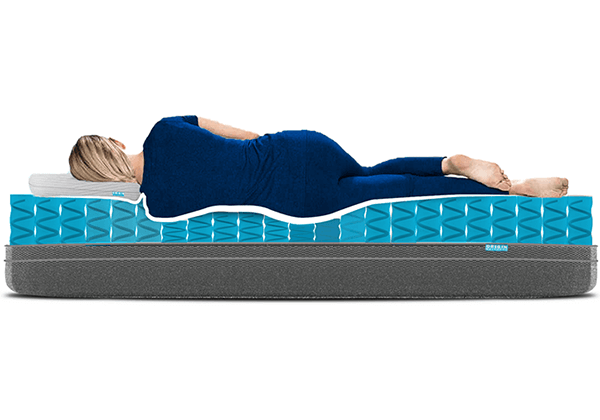 Full Body Support
Supports essential back & spine alignment whether you're a back, stomach or side sleeper. Plus, our medium-firmness level is preferred by most Malaysians – giving you the best of both worlds!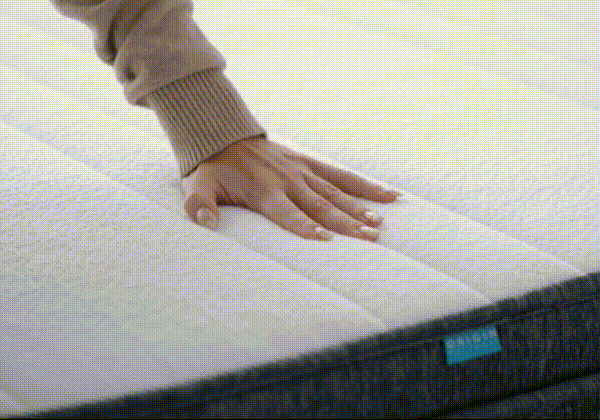 Luxurious Comfort
Sink into our ultra plush sleep surface that gives you extra comfort, while providing extra cushion and support.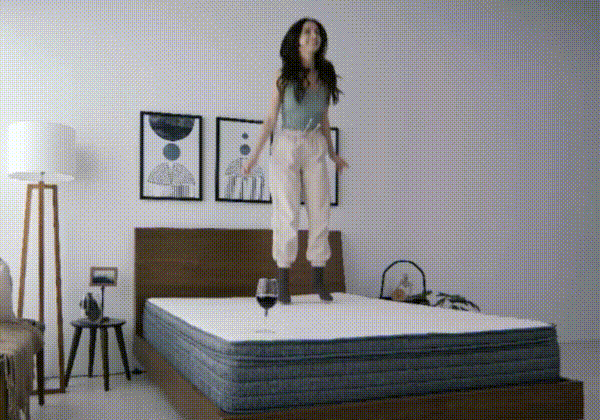 Amazing Undisturbed Sleep
Origin's technology absorbs movement in your mattress, letting you stay blissfully asleep even as your partner moves in bed.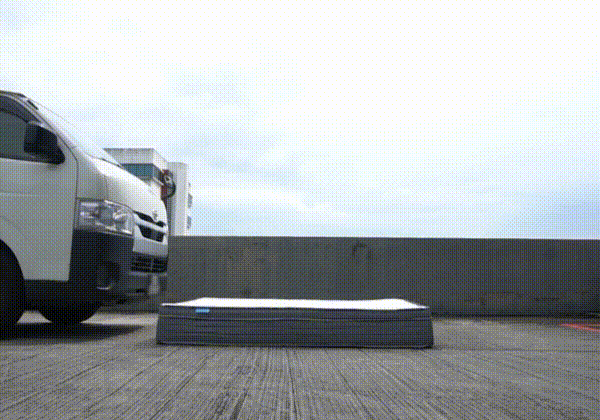 Lasts for Years
When we say we test our mattresses, we really test them. No matter the weight, Origin Mattresses are designed to bounce back and don't lose shape or sag over time.
A Look inside the
Origin Mattress
A Look inside the
Origin Mattress
CloudCool™ Memory Foam

Maintains a cooling sleep surface throughout the night, dissipating any body heat.

Natural Latex

For gentle cushioning and buoyant support, to reduce back and joint pain.

Pocket Springs

For pressureless support, adjusting instantly to all your sleep movements.
Price (Queen): RM 1,839
6-Layer Hybrid Mattress
✔️ Cooling Gel Memory Foam
✔️ Springs
✔️ Natural Latex
✔️ Zero Motion Transfer
✔️ Instalments
120 Night Trial
Free Delivery
Free Returns
15 Years Warranty
Price (Queen): RM 2,095
1-Layer Foam Mattress
✔️ Regular Foam
❌ No Springs
❌ No Latex Layer
✔️ Zero Motion Transfer
✔️ Instalments
99 Night Trial
Free Delivery
Free Returns
10 Years Warranty
Price (Queen): RM 2,499
3-Layer Hybrid Mattress
✔️ Regular Foam
❌ No Springs
✔️ Natural Latex
✔️ Zero Motion Transfer
✔️ Instalments
100 Night Trial
Free Delivery
Free Returns
10 Years Warranty
Getting Your Origin Mattress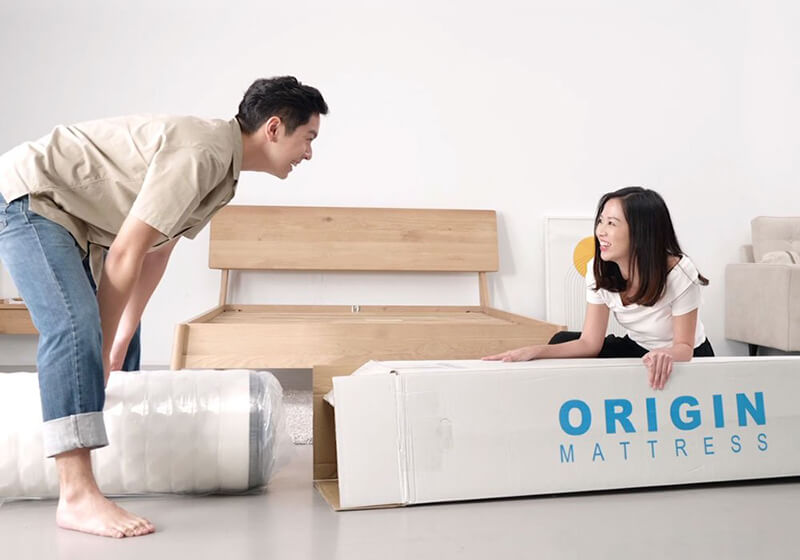 Made for Malaysians
Direct from Factory
Made right here in our own factory and delivered straight to you, so you can be assured you're getting a high quality mattress at a fair price, without expensive markups by middlemen.
READ OUR STORY
At Origin Mattress, we believe that a great day starts with a good night's sleep.

That's why we're committed to delivering the highest quality mattresses, straight to your doorstep.

But, have you ever wondered how we make that happen? Read our story to find out!
Zero Motion Isolation Technology is a real sleep saver! Despite my husband's tossing and turning, I was not disturbed at all. We were able to sleep well through the night and also improved our mood and productivity during the day as a result.

Joyce Hue

Registered Counselor, Lembaga Kaunselor Malaysia

Honorary Treasurer, Association of Hypnotherapy Practitioners of Malaysia

Origin Mattresses help deliver optimum support and I wake up feeling like I'm still in my twenties!

Mark Enriquez D.C

Master of Chiropractic (2005)
Family Chiropractic Singapore

When I leant on the mattress, I found that mattress gave a unique support to the lower back and the neck in the supine position!

Dr. Terrence B.K. Yap

Doctor of Chiropractic
Atlas Chiropractic Clinic

A quality mattress suited to your sleeping profile is fundamental to rejuvenating and refreshing sleep, it's non-negotiable!

Olivia Arezzolo

Sleep Coach | Sleep Author
NSW, Australia

I always recommend investing in a quality mattress and the team at Origin have developed a product that will suit every need.

Dr Eilish Roche

B.Sc (Chiropractic) M.ClinChiro
Queensland, Australia

I have had sleeping issues since I was quite young and since using the Origin Mattress I have been waking up feeling more refreshed and less stiff.

Dr Palladin Calvino

Gonstead Chiropractor (2005)
Victoria, Australia
Malaysia's Top Influencers Choice
Rasa selesa sangat tidur sekarang sebab Aqil guna tilam dari @originmattress_my ❤️

@aqilzulkiflee
1.3M followers

Wohoooo finally I get to unbox my @originmattress_my !

@kilafairyofficial
1M followers

selesa sgt2 tilam dan bantal dari @originmattress ni..lena je tidur anda..😝😍

@feeyaiskandar
Actress & DJ
658K followers

I just placed my order a day ago and it was delivered to my in law's house today. Im super impressed 😍 and the delivery is FREE OF CHARGE 😍

@lengyein
DJ
622K followers
Featured by Malaysia's Top Youtube Stars
FAQs
What is Origin Mattress made of?

Origin Mattress is a hybrid mattress made from 6 layers of ultra high-quality materials, which are durable & provide great body support.

Top Layer: Luxurious Tencel™ Pillow-top
Middle Layers: Natural Latex, CloudCool Memory Foam
Base Layer: Pocket Springs
What is a hybrid mattress?

Traditional mattresses are usually made from a single material like foam, latex, or pocket springs. A hybrid mattress like the Origin Mattress combines the different materials into one perfect mattress. Many sleepers enjoy hybrid mattresses as they provide a more balanced sleep experience - with the softness & pressure-relief that comes from memory foam, yet still retaining the supportive firmness, motion isolation, and bounciness due to the latex & pocketed springs core. Hybrid mattresses are also more durable and have longer lifespans then traditional mattresses.
What makes Origin Mattress different from other brands?

Simple answer: Origin's patent-pending 6-layer technology. No other mattress has our hybrid technology which combines some of the highest quality materials in the market into one perfect mattress. The Origin Mattress has gone through dozens of sleep trials, more than 10 different product tests and over 100 density changes before making it to market.
Will Origin Mattress feel hot?

No. Origin Mattress is designed to sleep cool in Malaysia's weather. Its gel-infused memory foam has effective cooling properties and wicks away body heat. In addition, Tencel™ is highly breathable & promotes airflow, ensuring you enjoy a cool & comfortable sleep.
Is Origin Mattress safe for people who are sensitive to allergens?

Yes. Origin Mattress is hypoallergenic, anti-parasitic, and anti-microbial. This means it's completely safe for people who are sensitive to allergens, including children & elderly.
Does Origin Mattress come with any safety certification?

Yes. Origin Mattress is CertiPUR-US® certified, one of the most recognised certifications for high quality mattresses. This means that our materials have been analysed by independent, accredited testing laboratories and have passed rigorous testing to establish that it's safe.
Will Origin Mattress sink in over time?

No. Origin Mattress is engineered with some of the highest quality materials in the market, and its unique 6-layer hybrid construction provides strong support at the core, making it much more durable and resistant to sinking than regular mattresses.
What is the lifespan of Origin Mattress?

Any good mattress should last at least 7-8 years. However, some mattress brands last longer, which is even better! Origin offers one of the longest-lasting mattresses, with a lifespan of between 10-20 years (depending on how you care for it) which makes it a great investment for perfect supportive sleep.
Do you have a showroom?

Yes! Our showroom is located at:

KLG-8, LG Floor, Sungei Wang Plaza, Jalan Sultan Ismail, 55100 Kuala Lumpur, Malaysia

You can find directions for getting there here.
How does the 120 night trial work?

The 120 night trial starts from the same night of the date you receive your product via delivery. Origin Mattress supports the natural alignment of your body unlike any other mattress, so it can take some time for your body to completely adjust. Similar to when you start fixing poor posture, it may feel odd or uncomfortable at first, so we highly recommend you sleep on it for a few weeks to give your body a chance to adjust. If you're still unsatisfied after 25 nights, you can return it for a full refund.
How do I return the mattress for a full refund?

Returning is quick & easy. Simply send us an email with your (1) order number, (2) image of product, and (3) reason for returning to enquiry@originmattress.com.my, and leave the rest to us. Our friendly customer support team will arrange to pick up the products from your home. Once we receive your return, the refund will take 7-14 days to process and credited directly back to your original payment method.
Do I need to return the mattress in the box?

Don't worry, we wouldn't dream of asking you to get it back in the box! Our delivery team will pick up the product in its current condition from your home.
Can you dispose my old mattress?

Yes! Mattress disposal service is available as an optional add-on at a flat fee of RM350. You can select this option at the product page.
Do you resell the returned mattresses?

No way! Every product is fresh out of the box and it is strictly against our policy to resell used items. Depending on the condition of your returned product, we will either:

Donate to one of our partner charities (only if in mint usable condition)
Recycle or Discard
Complete Your Origin Bedroom
Regular price

From RM488.00

Regular price

RM1,225.00

Sale price

From RM488.00

Unit price

per

Regular price

RM489.00

Sale price

RM400.00

Unit price

per
Our sleep specialists are here for you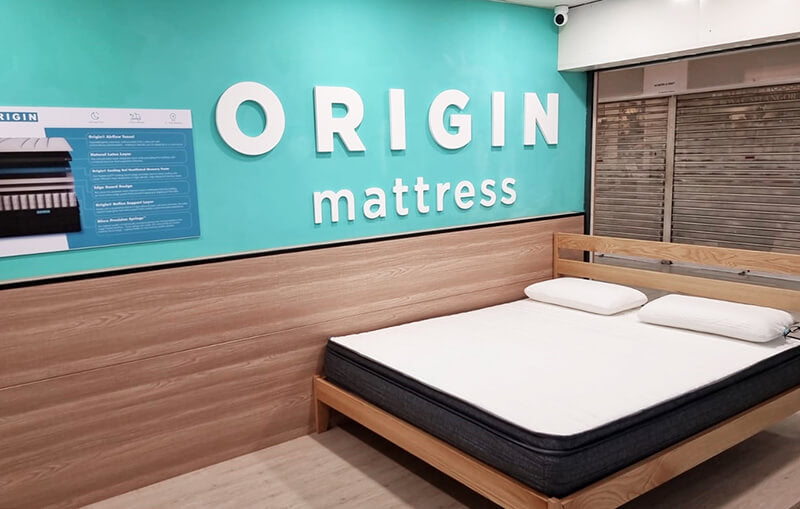 Origin Showroom
Experience Origin in person
KLG-8, LG Floor, Sungei Wang Plaza, Jalan Sultan Ismail, 55100 Kuala Lumpur, Malaysia
GETTING THERE